Summer is here! It's time for pool snacks, picnics, cook-outs, and frozen treats. Check out this list of cookbooks for some new recipes you can enjoy all summer long.
The Complete Summer Cookbook: Beat the Heat with 500 Recipes That Make the Most of Summer's Bounty
by America's Test Kitchen
Description: Recipes for the year's warmest months, including make-ahead meals best served cold, fix-and-forget recipes, dinner salads, and recipes for the grill.


What to try: EVERYTHING! It's a whole book of summer recipes.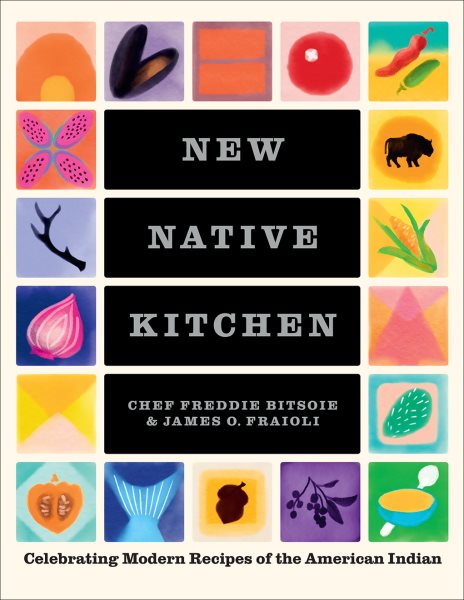 New Native Kitchen: Celebrating Modern Recipes of the American Indian
by Freddie Bitsoie and James O. Fraioli
Description: From Freddie Bitsoie, the former executive chef at Mitsitam Native Foods Café at the Smithsonian's National Museum of the American Indian, and James Beard Award-winning author James O. Fraioli, New Native Kitchen is a celebration of Indigenous cuisine. Accompanied by original artwork by Gabriella Trujillo and offering delicious dishes like Cherrystone Clam Soup from the Northeastern Wampanoag and Spice-Rubbed Pork Tenderloin from the Pueblo peoples, Bitsoie showcases the variety of flavor and culinary history on offer from coast to coast, providing modern interpretations of 100 recipes that have long fed this country.
What to try: Three Sisters Salad with Shallot Vinaigrette p. 90
Description: Burtka has perfected the formula for creating easy and perfect get-togethers at home. Here he shares all of the secrets you need to throw a memorable party or just to make a delicious weeknight meal. His party themes–from cozy game nights at home to elegant New Year's fêtes–are built around doable, show-stopping menus that take the guesswork out of high-impact hosting. The recipes include delicious twists on comfort classics as well as cocktails for a crowd.
What to try: Watermelon Salad p. 108
Description: My Two Souths takes you on a culinary journey with Chef Asha Gomez, from her small village in the Kerala region of southern India to her celebrated restaurants in Atlanta and on into your kitchen. Her singular recipes are rooted in her love of Deep-South cooking as well as the Southern Indian flavors of her childhood home. These "Two Souths" that are close to her heart are thousands of miles apart, yet share similarities in traditions, seasonings, and most importantly, an abiding appreciation of food as both celebration and comfort.


What to try: Sweet Potato and Spinach Bhajia p. 130
Sweet Cream and Sugar Cones: 90 Recipes for Making Your Own Ice Cream and Frozen Treats from Bi-Rite Creamery
by Kris Hoogerhyde, Anne Walker, and Dabney Gough
Description: An irresistible guide to making 90 intensely flavorful handmade ice creams from the country's top artisanal ice cream shop, including the smash hits Salted Caramel and Balsamic Strawberry, plus other favorites.


What to try: Brown Sugar Ice Cream with a Ginger-Caramel Swirl p. 63

My Korea: Traditional Flavors, Modern Recipes
by Hooni Kim
Description: The long-awaited debut cookbook from the Michelin-star chef known for defining Korean food in America. Hooni Kim is a chef who cooks with jung sung, heart and devotion. From simple rice cakes drenched in a spicy sauce to a 12-Hour Korean Ramyeon (ramen), Hooni uses his background in world-class French and Japanese kitchens to fine-tune techniques in classic Korean cuisine, which often originated in home kitchens.


What to try: Buckwheat Noodles in Chilled Broth (Mul Naengmyeon) p. 242


Fool's Gold Cookbook: A Love Story Told Through 150 Recipes
by Susan Mallery
Description: Taste the local cuisine of Mallery's fictional town of Fool's Gold, and share in a year's worth of seasonal recipes. When two local chefs find love through food, you'll join them as they flirt, fight, and fall in love.
What to try: BBQ Chicken Salad p. 103
My Kitchen Year: 136 Recipes that Saved My Life
by Ruth Reichl
Description: My Kitchen Year follows the change of seasons as Ruth Reichl heals through the simple pleasures of cooking after the abrupt closing of Gourmet magazine. Part cookbook, part personal narrative, part paean to the household gods, My Kitchen Year reveals Reichl's most treasured recipes, to be shared over and over again with those we love.


What to try: Sour Cherry Lemonade p. 260
The Food of Oaxaca: Recipes and Stories from Mexico's Culinary Capital
by Alejandro Ruiz
Description: In The Food of Oaxaca, chef Alejandro Ruiz introduces home cooks to the vibrant foods of his home state–"the culinary capital of Mexico" (CNN)–with more than 50 recipes both ancestral and original. Divided into three parts, the book covers the traditional dishes of the region, where Ruiz grew up; the cuisine of the Oaxacan coast, where he spent many years; and the food he serves today at his acclaimed restaurant, Casa Oaxaca. Here are rustic recipes for making your own tortillas and preparing memelas, tamales, and moles, as well as Ruiz's own creations, like Duck Tacos with Coloradito, Jicama Tacos, and Oaxacan Chocolate Mousse.
What to try: Pescadillas p. 72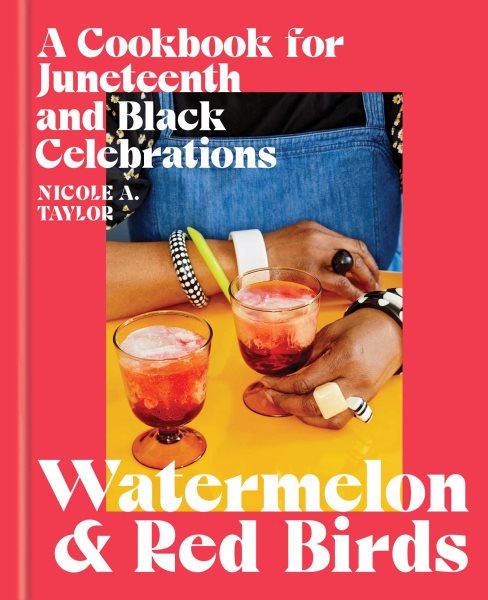 Watermelon & Red Birds: A Cookbook for Juneteenth and Black Celebrations
by Nicole A. Taylor
Description: On June 19, 1865, more than two years after the signing of the Emancipation Proclamation, General Order No. 3 informed the people of Texas that all enslaved people were now free. In 1866 Juneteenth celebrations were celebrated with music, dance, and BBQs. Taylor bridges the traditional African American table and twenty-first century flavors with stories and recipes that will inspire parties to salute the holiday or to help you create moments to savor joy all year round.


What to try: Southern-ish Potato Salad p. 148
Top Pops: 55 All-Natural Frozen Treats to Make at Home
by Emily Zaiden
Description: Ice-pops reinvented! Here are 50 delicious, all-natural popsicle recipes featuring such delectable flavorful combinations as pomegranate orange rose, rosemary grape, apricot honey yogurt, and cranberry clove. For both grown-ups and kids, these treats are super simple and fun to make. All that is needed are readily-available ingredients and some basic kitchen equipment.


What to try
: Blueberry Lemon Popsicle p. 70
Do you have a favorite summer recipe? If so, the Post Road Library is hosting a recipe swap all summer long! We'd love for you to share. You can read more about how to participate
here
.
Brittany
Information Specialist
Post Road Library